Meet The Woman Who Opened The First Black-Owned Hostel In The USA
By Michele Herrmann. This post originally appeared on Epicure & Culture.
Along with being a world traveler, public speaker, and author, Deidre Mathis has another impressive accomplishment – starting a hostel business.
More specifically, she is touted as the first female to open a black-owned hostel in the United States.
In August 2018, Mathis founded Wanderstay Houston, a budget-friendly hostel in Houston's Museum District.
Epicure & Culture reached out to Mathis to learn why she turned her passion for travel into a small business and what hostels can offer travelers within the United States.
If you're about to embark on solo female travel in Texas, you won't want to miss this interview!
Psst – Don't forget to pin this post for later!
Q: Why did you want to open a hostel?
I moved abroad to Australia in 2014.
While living over there, I would travel to different cities and countries nearby and I stayed in a bunch of hostels.
And I just fell in love with the fact that I could travel and find an instant community; I could find friends.
I also loved the fact that I could afford to take these trips because I couldn't afford to stay in hotels.
It was great for meeting people and really great for my budget.
Q: How do hostels fit within USA accommodation options?
I don't think hostels will go away anytime soon, especially in the United States.
I think it's a growing industry.
There are not as nearly as many hostels here as there are in, say, Europe or Southeast Asia, but it is growing. I think when people actually experience what hostels are, you kind of just fall in love with them.
But, I do also say that hostels are not for everybody and I let people know that.
Sometimes a shared space doesn't work well for people and that's totally okay.
So, I usually encourage people to look at hostels that offer private rooms, so that they can at least try it out once.
Again, I think hostels are something that once you stay in them, you usually enjoy them.
That's why you always see a trend of people who visit a country and they'll stay in one hostel, then visit another country and stay in another hostel.
It gets addictive and people love it.
Q: What types of guests have stayed at your hostel so far?
I get people who are coming to town for layovers.
I get people who are coming to town for conferences.
I get people who are coming here to see friends and family.
There hasn't been one particular reason why guests visit, which I think is great. It shows that people are traveling like they normally would and they are considering hostels for their accommodations.
It's not just broke college students; it's not just young people.
I've had people in their forties, fifties, and sixties stay with us.
This makes me think that people are truly using hostels for what they should be used for:
Budget accommodation that allows you to meet people from all over the world.
Q: Why do you think there aren't more female hostel owners?
I have met a handful of women hostel owners.
I think this industry is no different from any other industry.
For women, it's harder to get business loans.
It's harder for us to start a business because we have families; we have kids.
I don't think it's necessarily anything to do with the hostel industry.
I was one of the lucky ones to have gotten the opportunity to be able to follow my dreams.
Q: As a business owner, what has been your biggest achievement and challenge to date?
The biggest accomplishment is getting the hostel open.
Now the hard part starts:
I work every day, getting the word out, trying to get our occupancy rates up.
So that's it, the hard part is getting open, the harder part is staying open.
Every day I go to work, I learn something new and something different.
I made sure to get mentors that I could email or call or text if I have any questions, so that's been a huge, huge help.
Building on that, along with staying open in Houston, I want to eventually open up another location.
Q: What is Wanderstay Houston's hostel design like?
We have a total of eight rooms. Six of them are shared, two of them are private.
All of them have a different theme.
We have our Beyonce — who is from Houston — themed room and our Galveston Island themed room, which is a beach about 45 minutes away.
We have our rodeo-themed room because rodeos are huge in Houston.
A lot of guests say that they really love the feel of the place; it's very homey.
We have areas where guests can sit outside and read a book. We also have places where people can play games.
Our kitchen is upstairs, where we have a TV so guests can watch movies and sports games together.
The kitchen has 24-hour access, and guests are encouraged to cook and hang out with each other.
Q: What are some fun Houston attractions and places to see you'd recommend to hostel guests?
There are so many things to do in Houston!
First of all, there are plenty of outdoor spaces where people can go hiking or just be outside.
We have great museums, and you can't come to Houston without eating great food. I don't want to list any specific restaurants because I don't want to sound biased.
We have an area where we encourage our guests to go that has four different coffee shops and a couple of restaurants, so we want them to go see everything.
We have a wall that displays different options for them to choose where they want to go.
Q: How did you come up the name "Wanderstay Houston"?
I wrote a travel book called Wanderlust: For the Young, Broke Professional so I knew I wanted it to be around the word, wander.
Wander made sense.
It says exactly what we are, what we do; it just fits.
Q: So many people dream of opening up a hostel in the USA. Why did you choose Houston as your location?
I moved here four years ago.
I saw how big the city was, with a great international reputation and four major universities.
It made sense to start out here before opened up a hostel elsewhere.
Q: When it comes to hostels vs Airbnb, are you concerned about how the home-sharing giant might impact your business?
Airbnb has a different clientele.
Hostel people want to be around other guests; they want that community atmosphere.
You can't get that at an Airbnb, so it's not a concern for me.
Q: What would you say to those who might be hesitant about staying at a hostel?
Don't knock it until you've tried it.
I've had fifteen guests tell me that that this was their first hostel stay and they loved it.
If you stay there and decide that it's not for you, then great; no problem.
But until then, trust me:
They're awesome.
Click here to book Wanderstay Houston!
Solo Female Travel In Texas: The Ultimate Guide
Solo Female Traveler's Guide To Plano, Texas
Things To Do In San Antonio (Beyond The Alamo)
Exploring Austin Beyond Barbecue
Enjoyed this post? Pin it for later!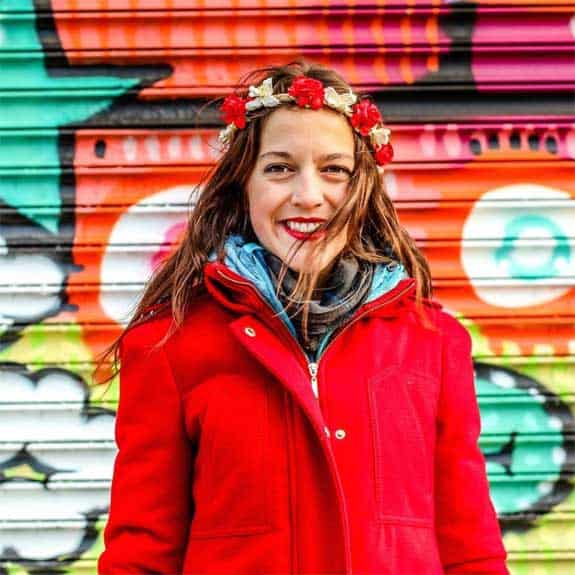 Hi, I'm Jessie on a journey!
I'm a conscious solo traveler on a mission to take you beyond the guidebook to inspire you to live your best life through travel. Come join me!
Want to live your best life through travel?
Subscribe for FREE access to my library of fun blogging worksheets and learn how to get paid to travel more!