Traveler's Guide To Montreal
Stay
There are many hotels in the city offering a range of guest experiences. Whether you're looking for a budget-friendly accommodation or a luxury property with 5-star restaurants and world-class spas you'll find what you're looking for. For example, while the Ritz-Carlton Montreal offers European charm and 129 sumptuous rooms, the Appartement-Hotel has a great rooftop swimming pool and sundeck offering beautiful views of Mont-Royal and downtown. Additionally, HI Montreal Hostel is perfect for backpackers on a budget who want a great experience in the city.
Eat
No trip to Montreal would be complete without experiencing the food — which will certainly be one of your favorite parts of
traveling around Canada
! Montreal has the highest concentration of restaurants in North America —nearly 65 restaurants per square kilometer. When traveling, eating at farm-to-table establishments is a good idea, as it really helps you get to know the local food culture. Some top farm-to-table eateries in Montreal include Toque, Les 400 Coups, Bonny's, Brasserie Artisanale L'Amère à Boire and Brasserie t!.
Old Montreal
Along with eating in restaurants, make sure to wander the cobbled streets of Old Montreal and sample delicacies from bakeries, cheese shops, paté boutiques and delis while admiring architecture dating back to the 17th century. Take a horse and carriage ride, watch street performers at Place Jacques-Cartier, explore the Basilique Notre-Dame and shop at the many local boutiques.
Parks
When visiting Montreal, don't forget to visit some of the city's beautiful parks. The largest is Jean Drapeau Park, which features 209 hectares (520 acres) and two islands of beach, green space, recreational activity areas, public art, a pool, gardens, a biosphere, museums and an amusement park with 40 rides. Mount Royal Park is another popular park, sitting on top of a hill. The elevated green space offers cycling, picnicking, jogging, horseback riding, skiing, public art, a lake and panoramic views. The Montreal Botanical Gardens is also worth a stop as you'll be able to see rare plants and flora-related exhibits in a peaceful setting.
Museums
Montreal is home to an array of interesting museums that cater to a variety of interests. While the Pointe-a-Calliere Museum focuses on archeology and history, the Museum of Contemporary Art at Place des Arts is a worthwhile stop for those interested in contemporary local art. Some other great museums include The Stewart Museum, the Montreal Museum of Fine Art and the Montreal Science Center.
Nightlife
While visiting Montreal, make sure to experience some of its vibrant nightlight, like Club 1234, Eclipse Night Club, La Mouche, Imperial Room and Velvet Club. Montreal is also home to a number of microbreweries, jazz bars and lounges. And for a great view, rooftop bars like Verses Sky, Suite 701 and Sky Pub Club can provide aerial cityscapes you'll certainly want your camera for. *

Guest post

For those planning a trip to Montreal, there are many great experiences to be had in the city. From farm-to-table restaurants to opulent hotels to energetic nightclubs, you'll never be bored in Montreal. Before getting on your flight, check out the tips below to help you create a worthwhile itinerary.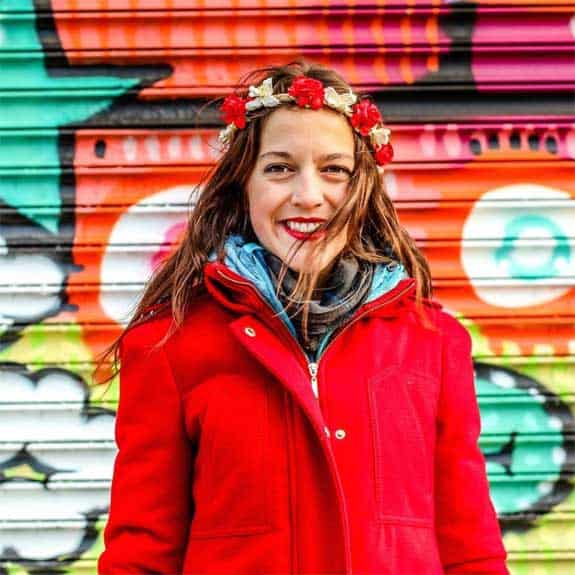 Hi, I'm Jessie on a journey!
I'm a conscious solo traveler on a mission to take you beyond the guidebook to inspire you to live your best life through travel. Come join me!
Want to live your best life through travel?
Subscribe for FREE access to my library of fun blogging worksheets and learn how to get paid to travel more!