How To Get Brooklyn Street Style [Video]
Hey travelers! So as many of you may have read
I had to undergo sinus surgery this past week
, and haven't been able to fly for the past month and half due to the pain (don't worry though, I'll be back up in the air mid September when I go to Central America!). In order to still deliver interesting content I've been crafting
a slew of NYC posts
, as well continuing to offer my
custom NYC tours and photo safaris
for those in town.
I also decided this downtime from travel would be perfect for updating my YouTube Channel (not the ASMR one, but the non-tingly one). I'm hoping to update the channel a lot more in the upcoming weeks, with both New York and abroad content. I also recently upgraded to the GoPro Hero 4, so am excited to grab some footage on that, along with my Nikon D5100 DSLR.
My latest video above was actually shot in my spare Airbnb room and is focused on Brooklyn style. One of the great things about living in NYC is the ability to express yourself through art and fashion without being judged, making it easy to experiment and really find yourself. I always find it interesting traveling to other destinations and seeing how the style culture differs from what I'm used to. Here, I'll give you a peek into my routine for getting ready.
The video is a bit long at 22 minutes and 26 seconds; however, it goes through makeup, hair, nails, DIY tattoos and clothes. I've also created timestamps on the video so you can scroll to the section of interest. Moreover, some green screen fun is included as I made the background a scene I snapped from Williamsburg, Brooklyn, near Peter Luger Steak House and the Williamsburgh Savings Bank Tower.
If you enjoy the Brooklyn style video I encourage you to subscribe to the channel. I'll be posting a lot more from my global and New York adventures beyond my apartment walls very soon. Happy trails!
What's defines your local style? Please share in the comments below.
Also Check Out:
An Unforgettable Guide To My Favorite Brooklyn Neighborhoods [Blog Inspiration]
Not For Tourists Guide to Brooklyn 2015 by Not For Tourists [Good Reads]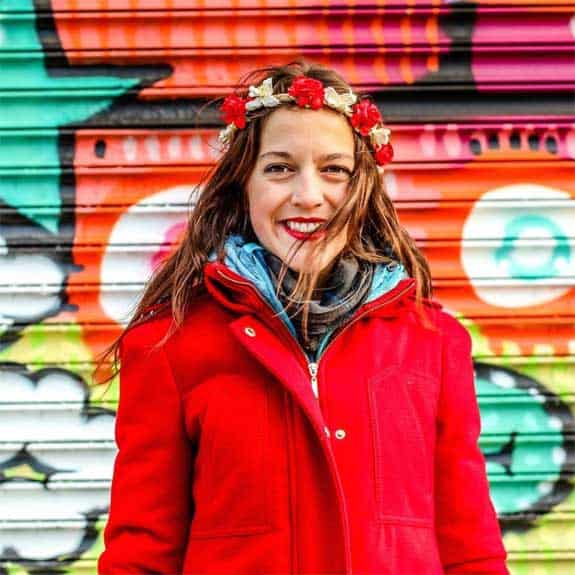 Hi, I'm Jessie on a journey!
I'm a conscious solo traveler on a mission to take you beyond the guidebook to inspire you to live your best life through travel. Come join me!
Want to live your best life through travel?
Subscribe for FREE access to my library of fun blogging worksheets and learn how to get paid to travel more!